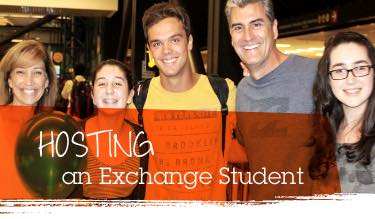 Meet Our Exchange Students
2024 - 2025
A Life Lasting Experience.
Why Hosting
Learn why hosting a World Heritage Exchange Student can enrich your life in a way that you could never imagine
Meet Our Students
Meet former World Heritage Exchange Students from different cultural backgrounds who share their experiences
Host an Exchange Student
and your family will embark on an unforgettable cultural adventure.
By opening up your heart and your home, you will be giving an exceptional young person the opportunity of a lifetime — to live with your family and experience firsthand the language, customs and culture of our country. There is no greater opportunity for bright, inquisitive teenagers eager to expand their knowledge and their worlds.

In return, your World Heritage Exchange student will bring a fresh new outlook on life and a bit of his or her native country into your home. It is truly the meeting of two cultures – not as a tourist but as a "family" – learning from each other and living together.
Each year, World Heritage offers North American families the opportunity to host girls and boys, ages 15 to 18, from Europe, Asia, Africa, the Pacific, Canada and Mexico. World Heritage invites you and your family to participate in this invaluable cultural experience and help contribute to global harmony.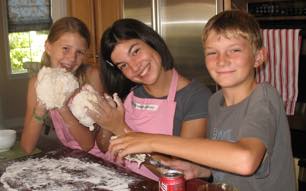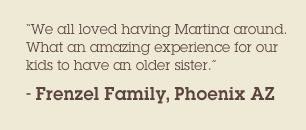 Welcome a lifelong friend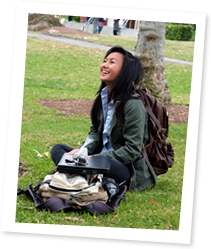 Having an exchange student in your home is much like having an adopted teenage son or daughter. World Heritage students expect and want to be treated as a member of the family, enjoying the privileges as well as assuming the duties. This entails full participation in the day-to-day activities of your family such as household chores, leisure time and recreation. Your World Heritage student wants to learn about your country as a "native" not as a guest.
As your student experiences daily activities with your family and within your community, you will discover a new way of looking at and appreciating those things you often considered commonplace. And as your student shares his or her customs with you, your entire family will discover a new culture — right at home.

The mutual rewards of hosting a World Heritage student are far-reaching. Your student's classmates, instructors and your entire community will be enriched by interacting with your exchange student. As the school year goes by, your family will grow close to this new family member and will develop a bond that will span thousands of miles and last a lifetime. A tearful goodbye will come all too quickly, but with the closeness you have nurtured, you and your exchange student are sure to keep in touch. Someday, your entire family may visit your foreign friend as guests in his or her own country.
How to become a World Heritage Host Family
World Heritage is seeking families, couples or single parents (with or without children at home) who are adventurous, fun-loving, responsible, and, most of all, caring. To begin this exciting cultural experience, you will first meet with a World Heritage Area Representative and complete an application form covering various aspects of your family, your community and your school.
Recruitment for World Heritage host families takes place in the spring and early summer months to ensure enough time for exchanging letters with your student before his or her arrival. Once your student arrives, your World Heritage Area Representative will be available during the entire stay to assist your student in adjusting to your family and his or her new school, community and culture. Of course, in the event of a real emergency, you may contact the World Heritage office 24 hours a day.
A priceless investment
If you are concerned about the cost of hosting a World Heritage exchange student, rest assured; your financial commitment is minimal. You merely provide meals and a room.
In fact, your student may even share a room with a child of the same sex who is close in age. World Heritage exchange students pay for their own round-trip airfare and provide their own complete medical and liability insurance coverage. Spending money is the responsibility of the students and their natural parents. Your most important contribution is far from monetary. It comes from your heart—a willingness to welcome this student to your country and into your home by making him or her feel like a true member of the family.
About the students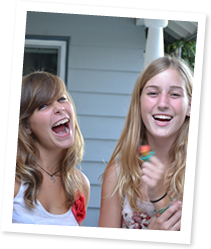 Before a student is considered for the World Heritage program, he or she is carefully screened by our overseas offices. Students are selected on the basis of their high academic standing, good-natured and adaptable manners, and their curiosity and sense of adventure. The students who are accepted into the World Heritage program radiate their enthusiasm for learning about a whole new way of life.
When you and your student meet for the first time, World Heritage doesn't want you to feel like strangers. Both host families and students will receive information about one another ahead of time — descriptions of the family, hobbies, studies and place of residence. The student will be most eager to meet you. We encourage that you break the ice by writing your new son or daughter before his or her arrival. Suddenly you become more than an application; you become their American host family.
---
---